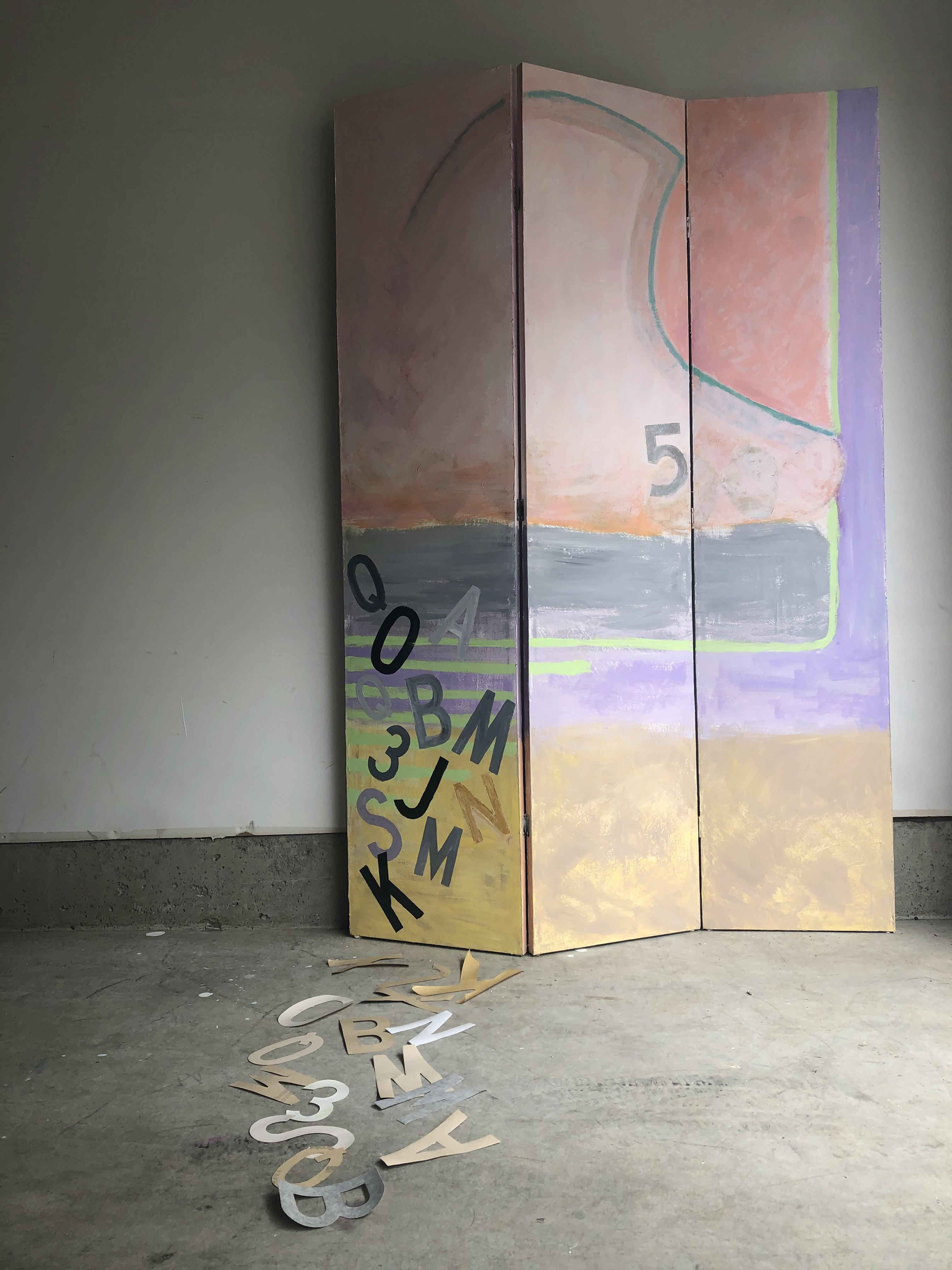 47"x 70" x 1" 
 Abandoned screen,
 acrylic Painting, paper,
 fabric sticker, 

-Working in progress. 


Since I do not have my individual space for myself within my home, I created this to section off a place of my own. This wall is a special tool for me to have a moment to myself during the quarantine.